In the News
Be sure to check out our "In the News" page.  This week's page includes current news from the Lake County Forest Preserve.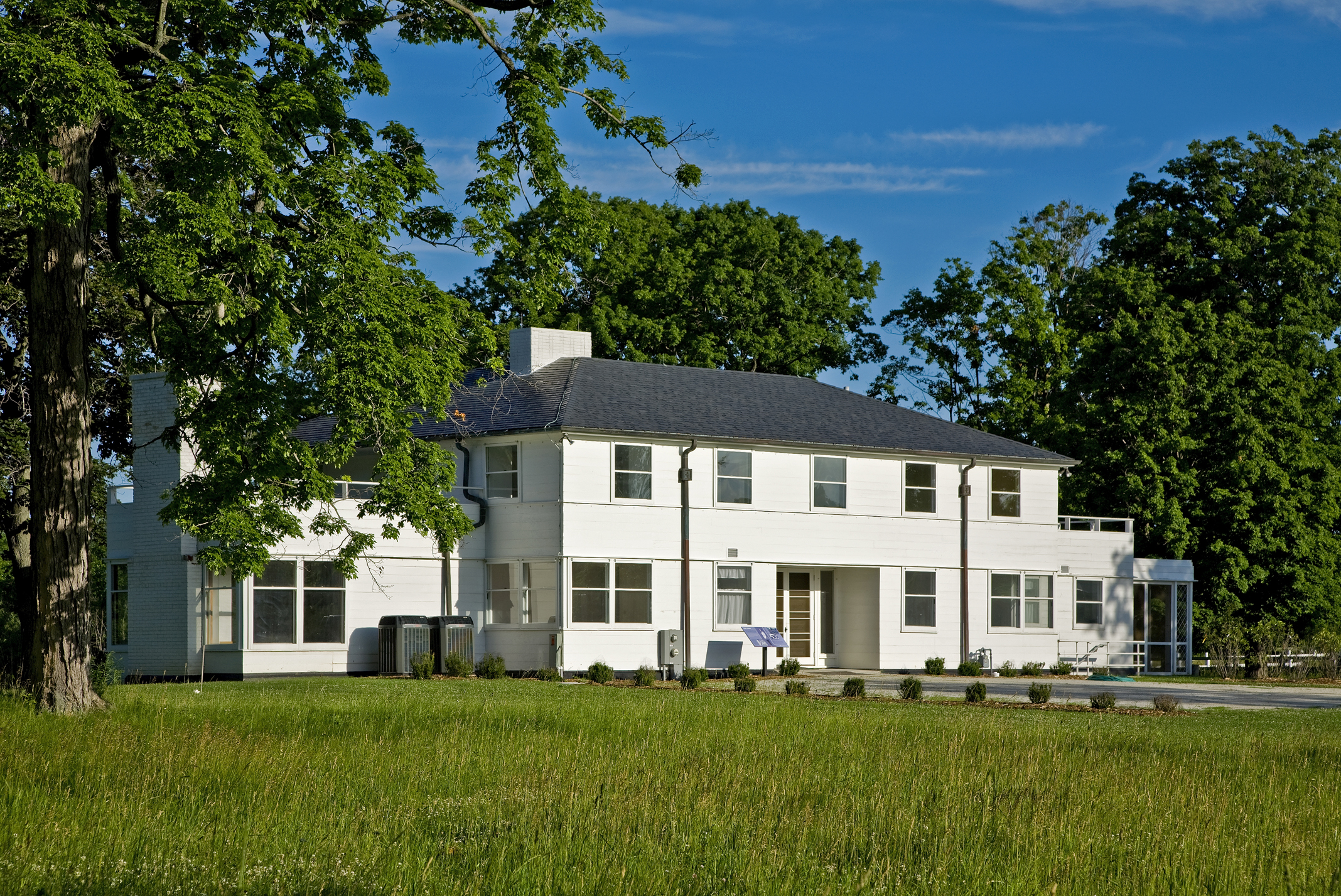 Adlai E. Stevenson Historic Home in Mettawa, IL is one of the unique destinations in the Lake County Forest Preserves.
Click here to go to the "In the News" page.
Lake County Republican Convention
Congratulations to Mark Shaw who was elected to his second term as the Chairman of the Central Committee at the Lake County Republican Convention, April 18th, at the Concorde in Lake Zurich, Illinois.  Also, congratulations to the evening's award winners:
Robert Milton Award for most votes cast in a precinct:  Helene Walsh
Raymond Card Dedication Award:  Dr. William Dam
To see more photos from the Convention, click here.
Campaign Signs
To all Republicans:  If you see election signs still up on street corners, please help the candidates by removing them.
Waste Management will accept signs for recycling.  Collection bins are in front of Wasting Management's facility at 30869 N. Route 83, Grayslake.
Thank you!!
Election Results
Congratulations to all our Republican candidates!!  We had several contested races across Lake County decided during the March 20th Primary.  Thank you to each and every candidate who ran as a proud Republican.  We respect your time, dedication and spirit.
Also, congratulations to each and every Precinct Committeeman elected or re-elected.  We have a great deal of work to do before November to insure a victory for our local candidates.  It's time to prepare for the General election.
To view all Lake County election results, click here to visit the Clerk's website.
Voter Registration
If you are not registered to vote, you may register online through the Illinois State Board of Elections.
Voting by Mail
The following information is provided by the Clerk's office relative to voting by mail:
Follow the following link for an on-line application:  Online application
To print a paper application, follow the same link for an online application.
An hard copy application can be mailed by calling 847.377.2406 or e-mailing your name and address to votingbymail@lakecountyil.gov.
Republican Gubernatorial Candidate Jeanne Ives visits LCRCC Meeting
On Monday, January 15th, Gubernatorial Candidate Jeanne Ives attended the regularly scheduled meeting of the Lake County Republican Central Committee.  Congresswoman Ives spoke to a full room and fielded questions from the attendees for more than an hour.
Congressman Ives is a West Point graduate, Army veteran and 3-term Representative in the Illinois House 42nd District.  Her visit to the Central Committee followed Governor Rauner's lunch visit to Lake County on November 27th.
If you have any questions about Congressman Ives or Governor Rauner's campaigns, please contact your Township Chairman.  The websites for both candidates are as follows:
Bruce Rauner – Click Here                                                                                             Jeanne Ives – Click Here
It's a New Year!!
Happy 2018 Republicans!!  It is time to get busy!!  Are you ready?
Are you registered to Vote?
Not sure, check your voter's status on the Lake County Clerk's "Voter Power" page.
Click on the following link to check: VOTER POWER
RALC Hosts Christmas Party with Guest Speaker Jeanne Ives
On Saturday, December 2nd, the Republican Assembly of Lake County (RALC) hosted its annual Christmas party at J & D's Grill in Wauconda.  As part of the festivities, guests had the opportunity to hear from keynote speaker Jeanne Ives, Republican Candidate for Governor.  Ms. Ives, who is currently the State Representative for the 42nd District, shared her concerns and why she has decided to enter the gubernatorial race.
Proft speaks at Women's Republican Club Christmas Luncheon
 Shaw wins Club's Presidential Award – December 2, 2017
On Saturday, December 2nd, the Women's Republican Club of Lake Forest – Lake Bluff held their 2017 Christmas Luncheon Benefit at the Exmoor Country Club in Highland Park. The guest speaker for the event was Dan Proft, AM 560 Radio host and co-founder of the Illinois Opportunity Project. Mr. Proft's presentation was, "The State of Illinois and the Importance of the 2018 Elections."  Additional speakers included Barrett Davie, Candidate for IL Senate District 29, and Cindy Masover, Candidate for IL Representative District 58.
The Women's Republican Club bestows their President's Award to a someone they believe has worked tirelessly for the GOP many years. This year, the WRC leadership could think of no more deserving for this award than our own Lake County Chairman, Mark Shaw.
About Us
The Lake County Republican Central Committee exists to help Republican elected officials and candidates and to promote Republican ideals of fiscal responsibility and limited government.
The Lake County Central Committee meets:
When:      The 3rd Monday of each month
Where:     Lake County Republican Headquarters
Address:  320 Peterson Road, Libertyville
Time:         7:00 P.M.